Details
Meet where the pavement becomes primitive road by 5:50 if you think your vehicle can't make it up the rocky road to the trailhead.
Evergreen members Courtney Feeney and Julie Ellington are partnering up to lead and sweep a no drop mountain bike group for ladies every week on trails between Leavenworth and Wenatchee. Questions? Contact Courtney cjenefeeney@gmail.com.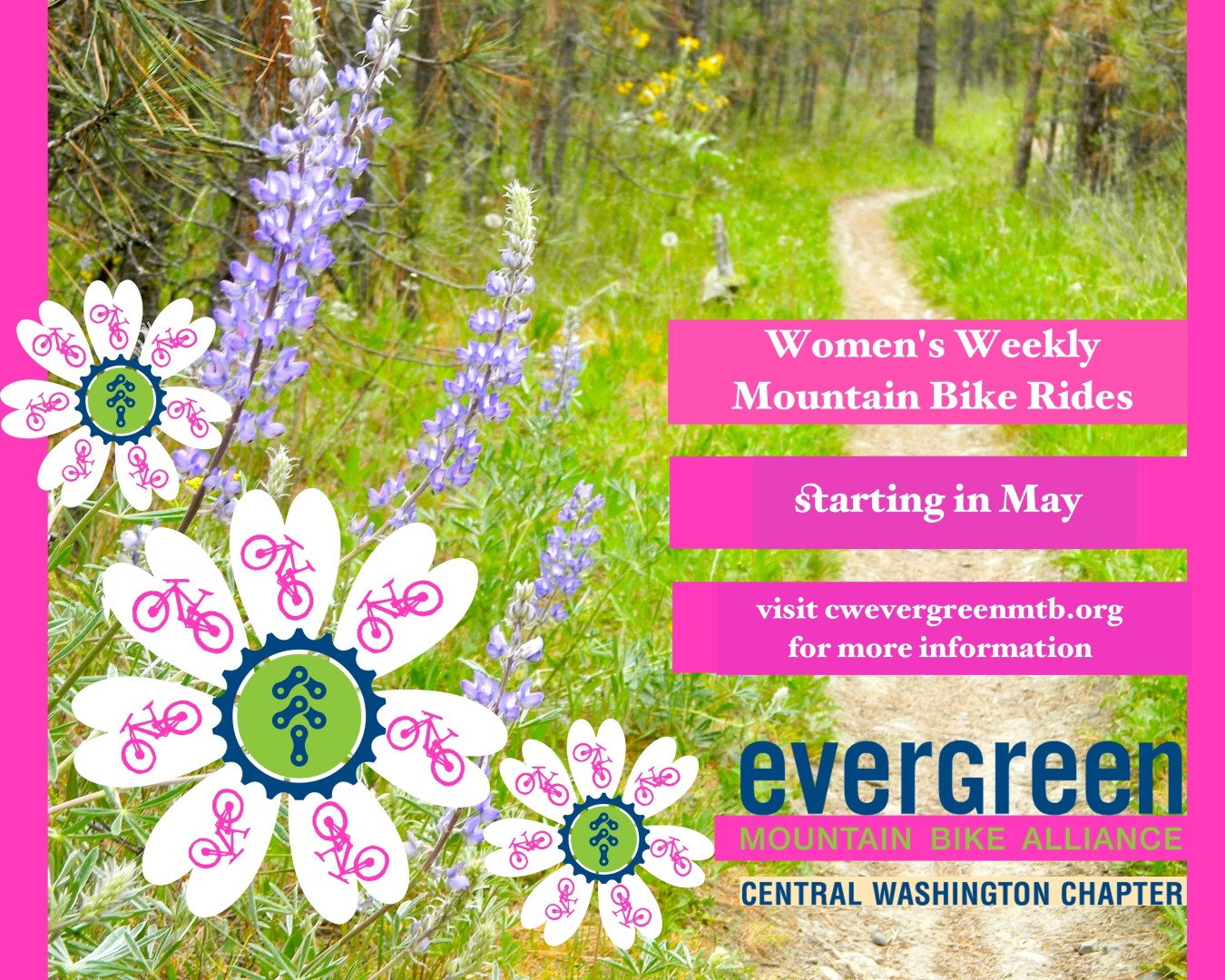 Location
Number 2 Canyon Parking Lot
Directions
From Wenatchee head west on one of the main city streets until you reach Western Ave.  Turn South (left) onto Western Ave.  Western Ave will turn right and becomes Number 2 Canyon Road. Follow Number 2 Canyon road for  5 miles to the trailhead. The last 1/2 mile of the road is dirt and requires a high ground clearance vehicle.
Address
2903-2909 Number 2 Canyon Rd, Wenatchee, WA 98801, USA