Riding Area
Leavenworth Ski Hill
Details
SLINGSHOT is a classic hard rock band made up of 5 super talented artists from the area. Dave Dechenne's amazing guitar work is complimented by the drums of Mark Spies and Dan Harmon's bass. Steve Strode's vocals cut through like a knife! They sound like every band they're representing (Led Zeppelin, Bad Company, Judas Priest, Black Sabbath, Deep Purple, Motorhead)

Friday at The Lodge!! — with Slingshot band,Blewett Brewing Company and Central Washington Evergreen Mountain Bike Alliance.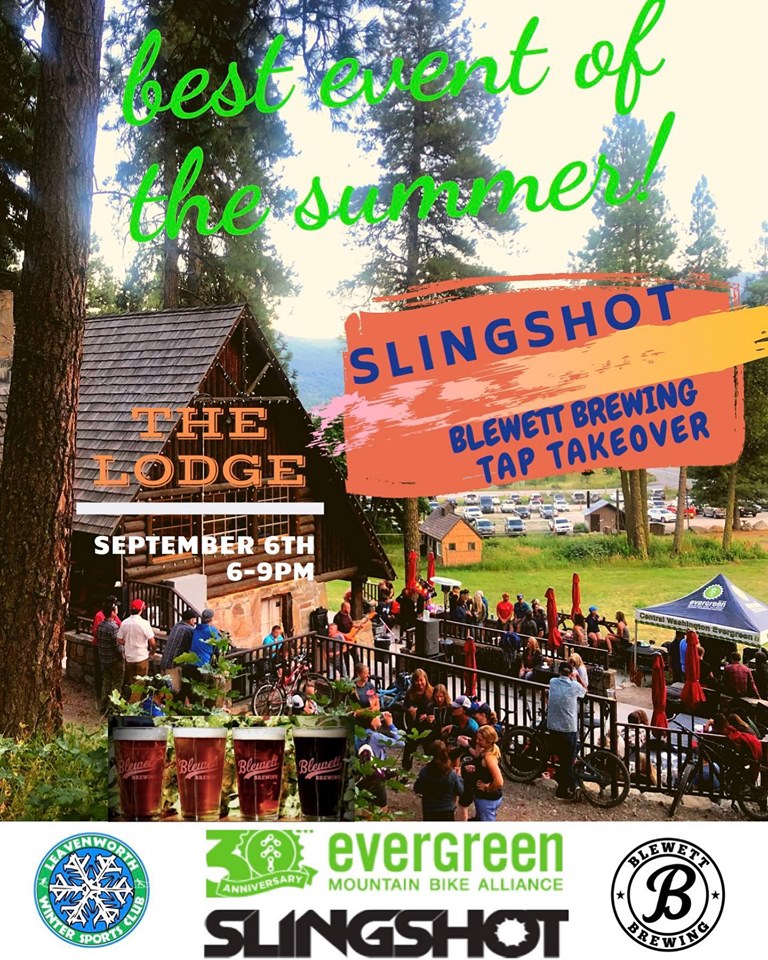 Location
Leavenworth Ski Hill Parking Lot
Directions
From Leavenworth turn right off US2 onto Ski Hill Drive. Follow Ski Hill drive for 1.4 miles to the parking lot for Ski Hill.
Address
10701 Ski Hill Dr, Leavenworth, WA 98826, USA